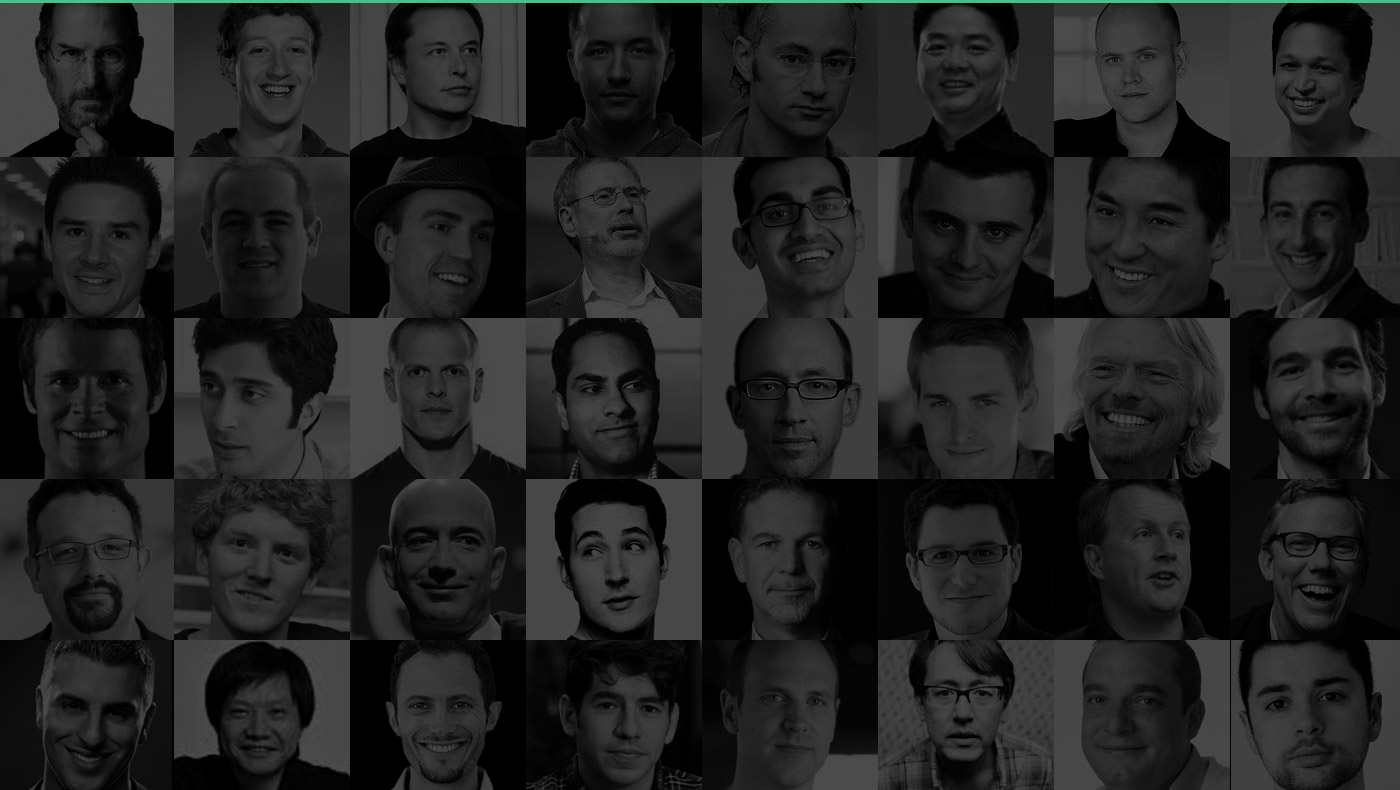 Being a successful entrepreneur a lot of times involves a series of missteps and mistakes before finally finding your own path to success. Regardless of how we define success, we are always looking at improving in some area of our life and success will often feel like an elusive target.
Everyone needs some inspiration.
In this posting you will find a selection of what I consider to be the best quotes by some of the world's greatest minds that have inspired me as we've launched our startup tech company. These motivational business quotes will give you the edge you need to create your success. Let these words inspire you and help you achieve your goals. Read on.
Drew Houston, CEO of Dropbox
"Don't worry about failure; you only have to be right once."
Alex Karp, CEO of Palantir
"Give your product away for free, pay your employees modest wages and whatever you do, do NOT go public."
Liu Qiangdong, founder of Jingdong
"E-business and traditional retailers cater to different consumer groups. Our customers are mainly young people familiar with the Internet and open to online commerce, while older people still want to go to stores. Even my parents, who live in Jiangsu province, bought their air-conditioner in a nearby Gome store, rather than use their own son's website."
Elon Musk, CEO of Space X
"When something is important enough, you do it even if the odds are not in your favor."
Daniel Ek, CEO of Spotify
"Put your consumers in focus, and listen to what they're actually saying, not what they tell you."
Ben Silbermann, CEO of Pinterest
"If Google teaches you anything, it's that small ideas can be big."
Joel Gascoigne, CEO of Buffer
"One of the most interesting and simultaneously challenging realisations I've had is that as a founder, especially the CEO, you essentially have chosen to never become an expert of anything"
Marco Arment, creator of Instapaper
"Programmers work in bursts of productivity. Then, they let the brain rest and get back into it."
Ryan Carson, CEO of Treehouse
"Remind your team about your Mission and why it matters. Say it over email, Say it in meetings, Say it all the time, Say it with meaning and passion"
Steven Blank, Silicon Valley serial-entrepreneur
"The company that consistently makes and implements decisions rapidly gains a tremendous, often decisive, competitive advantage."
Steven Blank, Silicon Valley serial-entrepreneur
"What matters is having forward momentum and a tight fact-based data/metrics feedback loop to help you quickly recognize and reverse any incorrect decisions. That's why startups are agile. By the time a big company gets the committee to organize the subcommittee to pick a meeting date, your startup could have made 20 decisions, reversed five of them and implemented the fifteen that worked."
Neil Patel, co-founder of Crazy Egg
"Often times in order to capture your dreams, it will require you to chase your fears."
Gary Vaynerchuk, CEO of VaynerMedia
"Skills are cheap. Passion is priceless."
Guy Kawasaki, Sillicon Valley marketing executive
"Patience is the art of concealing your impatience."
Aaron O'Hearn, co-founder and CEO of Startup Institute
"You will never know enough You will always be forced to make a decision without fully understanding what is coming As a founder, that is just something you have to get comfortable with."
Tim Westergren, co-founder of Pandora
"Make your team feel respected, empowered, and genuinely excited about the company's mission."
Farhad Meher, founder of Brightlabs
"Just because you trust someone, doesn't mean you can depend on them as well. Trust and delivery can be two different things."
Tim Ferriss, entrepreneur and angel investor
"Every time I find myself stressed out, it's because I do things primarily driven by growth."
Ramit Sethi, personal finance advisor and entrepreneur
"When you are listening to someone you respect, treat their whispers like screams"
Mark Zuckerberg, CEO of Facebook
"The biggest risk is not taking any risk... In a world that changing really quickly, the only strategy that is guaranteed to fail is not taking risks."
Dick Costolo, CEO of Twitter
"One of the things that I think I do well as a CEO is that I'm present. When I'm with my employees, I'm there in the moment."
Evan Spiegel, CEO of SnapChat
"There is real value in sharing moments that don't live forever."
Steve Jobs, co-founder of Apple
"Innovation distinguishes between a leader and a follower."
Richard Branson, founder of Virgin Group
"Do not be embarrassed by your failures, learn from them and start again."
Jeff Weiner, CEO of Linkedin
"In order to inspire people, that's going to have to come from somewhere deep inside of you."
Phil Libin, CEO of Evernote
"If you think of the 'A' as 'augmented,' not 'artificial,' it becomes a totally positive thing."
Patrick Collison, CEO of Stripe
"It's very possible that advertising business models will simply never do as well on mobile devices as those oriented around transactions."
Jeff Bezos, CEO of Amazon
"My own view is that every company requires a long-term view."
Kevin Systrom, CEO of Instagram
"Every startup should address a real and demonstrated need in the world - if you build a solution to a problem lots of people have, it's so easy to sell your product to the world."
Reed Hastings, CEO of Netflix
"If the Starbucks secret is a smile when you get your latte... ours is that the Web site adapts to the individual's taste."
Eric Ries, Sillicon Valley entrepreneur
"I believe for the first time in history, entrepreneurship is now a viable career."
Paul Graham, venture capitalist
"It's hard to say exactly what it is about face-to-face contact that makes deals happen, but whatever it is, it hasn't yet been duplicated by technology."
Brian Halligan, CEO of Hubspot
"People shop and learn in a whole new way compared to just a few years ago, so marketers need to adapt or risk extinction."
Brian Chesky, CEO of AirBnb
"On building a team: You gotta build a team that is so talented that they almost make you slightly uncomfortable."
Lei Jun, CEO of Xiaomi
"Xiaomi's priority is not revenue, not profit, nor market share. We focus on making the product that makes users scream."
Noah Kagan, founder of App Sumo
"The secret to success… is work. That's it. It's hard and tiring, but if you want it, you can do anything."
Yancey Strickler, CEO of Kickstarter
"Email, which was the centre of my life until six months ago, has suddenly become much less important to me. I spend nearly all of my time on face-to face meetings."
Mike Hopkins, CEO of Hulu
"We live in the era of paid, owned and earned media, and marketers increasingly want to figure out owned and earned—they know paid."
Mike McDerment, CEO of Freshbooks
"Doubt is born out of fatigue and loneliness, and there is a lot of both when you are running a start up. Hang in there and keep your feet moving there's still a lot of time for you to change the world."
Ben Chestnut, CEO of Mailchimp
"Instead of focusing on the work, you focus on the entropy and the chaos and you get a byproduct."
Saul Klein, co-founder of Kano Computing
"It's sweating the small stuff."
Dan Cristo, co-founder of Triberr
"Don't hire a team. No investor is going to invest in you if it's just you and a bunch of hired guns."