More customers.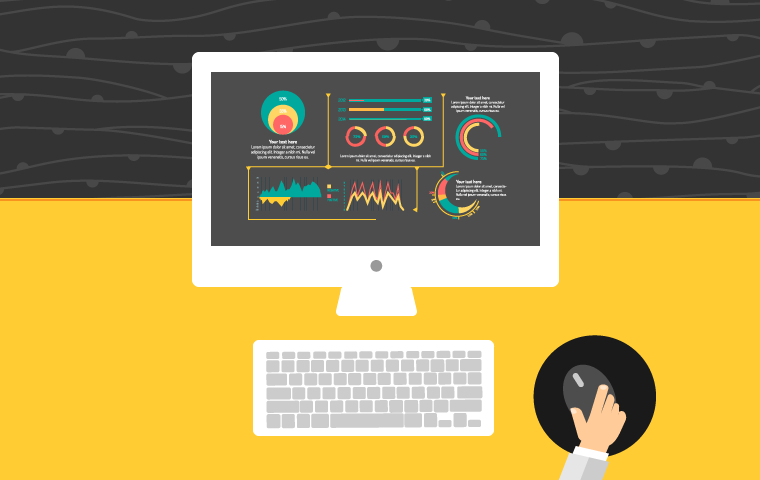 Any marketer or business owner will unanimously assert that there is nothing more in the world they want than more customers. In this highly competitive marketing business, every business owner should ensure that technology is being leveraged to grow their business.
The History of Lead Generation
Lead generation today is not what it used to be in the past. The marketing strategies that used to work are no longer effective. In the beginning, lead generation was all about relationships and who you knew. Word of mouth advertising was essential and companies had to have impeccable reputations to succeed.
After the invention of the printing press by German printer Johannes Gutenberg in 1450 and eventual radio innovation in the early 20th century, businesses were now able to reach customers that were, for the most part, out of their marketing reach. Nevertheless, relationships were still king.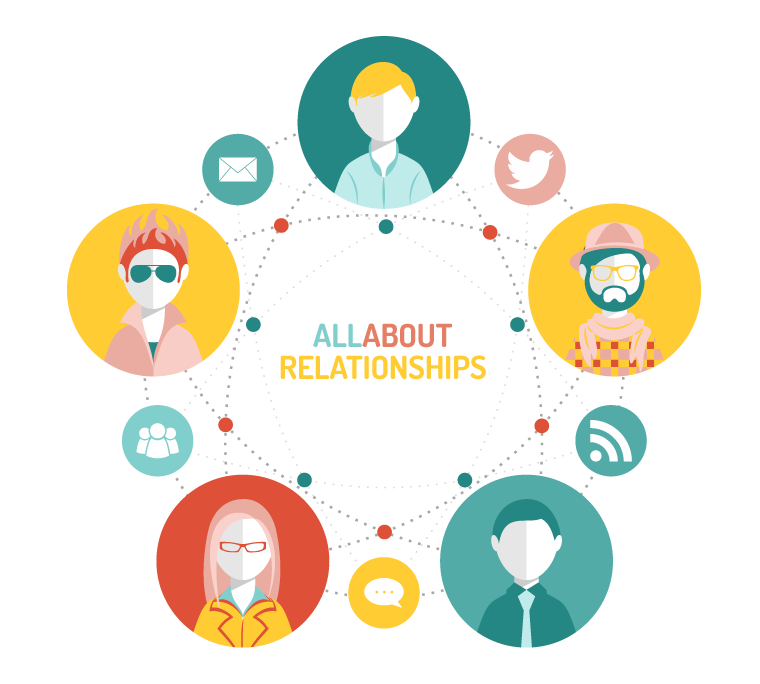 In fact, it wasn't until the invention of the television that people started interacting less with each other and much less after the internet became popular in the late 20th century.
After the internet introduced mass mail and paid advertisements, the radio, television and newspaper had to take the back seat in marketing. However, social and mobile then turned up and changed everything. Traditional ads are now ignored. Relationships is back but far different. Influence and power shifted to the buyer.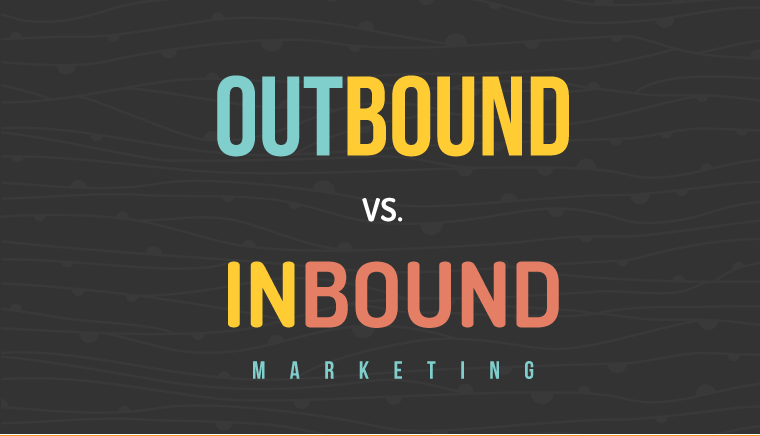 It's time to stop focusing on outbound marketing campaigns, and instead concentrate on inherently inbound lead generation strategies.
Inbound marketing is a way of promoting a company through social media, search engine optimization methods, newsletters, and especially blogs. It's a savvy technique considering inbound marketing costs 62% less per lead than traditional outbound marketing (HubSpot).
Today, blogs have become an essential component in the overall strategy of a marketing campaign. A blog will help increase a company's lead generation by 67%, visibility of brand, and digital presence.
HubSpot shows that "blog frequency impacts customer acquisition. 92% of companies who blogged multiple times a day acquired a customer through their blog". When done properly, a blog allow companies to attract prospective clients, build credibility, and most importantly trust.
Increase Your Website's Traffic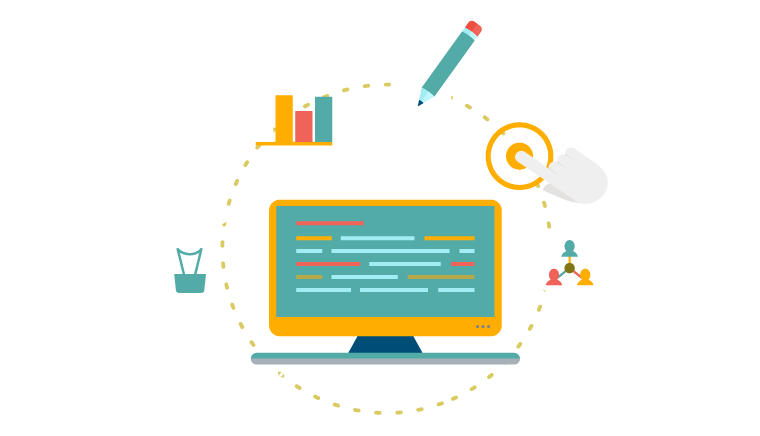 According to research, once you write more than 24 blog posts, blog traffic generation increases by up to 30%! Keep in mind, though, that each of your blog posts should be candid and authentic. They must reflect the company's values.
A company should use a blog as a platform to establish an engaging setting with their new audiences, and in return increase readership, and drive more traffic to your website. Also, by frequently generating quality content, Google will reward your company by ranking your company's website higher in the SERPs (search engine results page)!
Studies show, however, that 95% of blogs will fail in the first months. It is not because of lack of effort, but because they're written wrong.
The good news is that I've put together THE ULTIMATE GUIDE IN CREATING AN OPTIMIZED BLOG FOR SEARCH ENGINES. So don't give up! As Jeremy Wright from b5media puts it, " A bad blog is worse than no blog. A dead blog is worse than no blog. But an engaging blog is one of the best things in the world that you can do for your business".
The ULTIMATE 9-Step Guide To Creating An Optimized Blog For Search Engines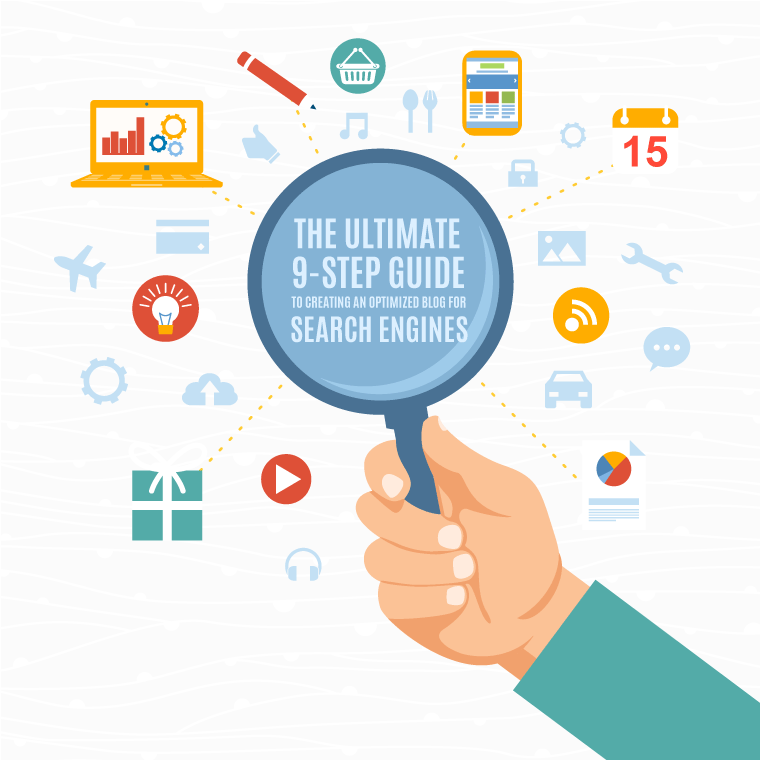 The most important piece of string in your blog is your title tag. It makes all the difference. If the right keywords are missing from the title tag, how will your targeted audience find you?

Second to the title, the content in your blog is KING, for obvious reasons, right? You should write quality content and post often using long-tail keywords. Long-tail keywords are usually three or more words, and are more specific search terms, contrary to head terms.
Head-terms are short, one word phrases e.g. Blog. They usually have extreme competition and they have a very high level of cost. You should also include synonyms of the keywords and have a healthy mix of short- and long-tail keywords.

Third, your blog post should be long, containing at least 2,000 words. According to Serpiq, the longer the content, the higher you rank. However, make the first few sentences really short. Research shows that people prefer to read short sentences online.

At least three types of media should be used in each blog, which tend to attack more back-links. Research shows that 40% of people will respond better to visual information than plain text (Source: Web Marketing Group).
Also, accroding to Ansonalex, publishers who use infographics grow in traffic an average of 12% more than those who don't. Simply put: it's all about the images. Examples of media include: video, audio, diagrams, charts, interactive media, quizzes, games and info graphics.

Having a powerful social media strategy and having a presence on all major social media sites will also affect, positively, your search engine rankings. 84% of B2B marketers use social media in some form (Source: HubSpot).

Pay attention to design. A well-structured site is a crucial element when it comes to building a SEO friendly website. The design of a website is important because it affects how quickly visitors can find what they are looking for.
A responsive web design is also important because smartphones and tablets have changed the approach toward design and user experience. The following are statistics on SEO friendly websites:
• 48% of People say a website's design is the number 1 criterion discerning the credibility of a company. (Rareformnewmedia)
• 47% of people expect a web page to load in two seconds or less. (Econsultancy)
• 40% will abandon a web page if it takes more than three seconds to load. (Econsultancy)
• 64% of shoppers who are dissatisfied with their site visit will go somewhere else to shop next time. (Econsultancy)
• 88% of online consumers are less likely to return to a site after a bad experience. (Econsultancy)
You should also allow readers to subscribe to your blog. Reader engagement is important when a company is trying to get to know their customers.

This is probably the easiest step. It is critical to gain exposure for your blog. There is nothing easier to building links and as cost effective as submitting to blog directories.
Last, but definitely not least, your blog must not contain misspelled words or grammar errors! If you, as a blogger, don't understand the significance of proper grammar and correct word spelling, you're in for a long ride.
Your website's content is making your company's first impression on your potential clients. If you tackle every single step mentioned above but fail at this, your traffic will suffer. In fact, your business will suffer. Let me emphasize this, users will judge you over those errors and you will lose that customer.
Now, more than ever, companies are jumping into the blog bandwagon as they realize their high ROI (return on investment). There is no better strategy to increase your lead generation than by blogging. Apply these 9 rules when writing your articles and you'll have a high-traffic, successful blog. If you found the content useful, please share with your friends!
Before you go, download the infographic! :)

https://createthebridge.box.com/shared/static/zlr7igy2goobj7pwayae.jpg